Here at Victor Family Dentistry, we have a friendly staff who are passionate about making sure you have a positive experience. We are dedicated to the health of each of our patients!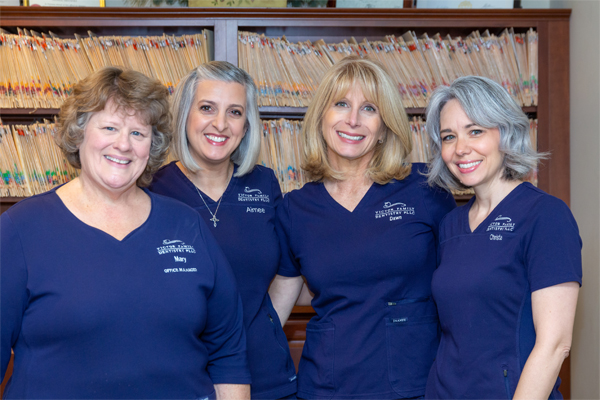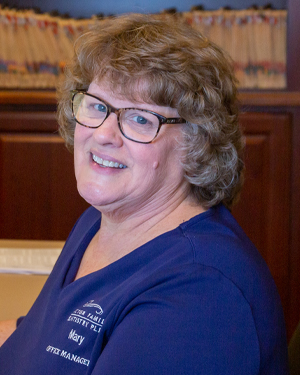 Mary
With attention to details Mary has enjoyed managing Victor Family Dentistry PLLC for 16 years. 
In her free time, she loves spending time outdoors bike riding, hiking, and snowshoeing. She also has a strong interest in travel, photography and football. You will often find her and her husband, Christopher,  taking splendid photographs of their adventures.
Mary and Christopher have two grown children, Victoria and Adam.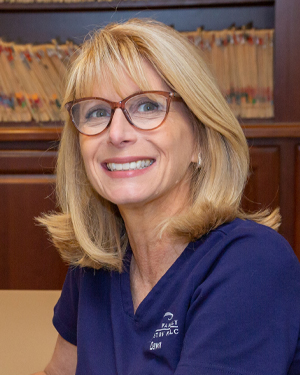 Dawn
Dawn has a Bachelors Degree from Daemen College in Buffalo and has been with Victor Family Dentistry since we opened our doors in 1998! Dawn enjoys greeting patients when they walk in the door and can help you with any scheduling, financial or insurance concerns but more importantly loves getting to know our patients! Dawn also keeps busy with behind-the-scenes office detail. Dawn and her husband Jeff have 3 grown children and 2 mischievous dogs that keep them on their toes!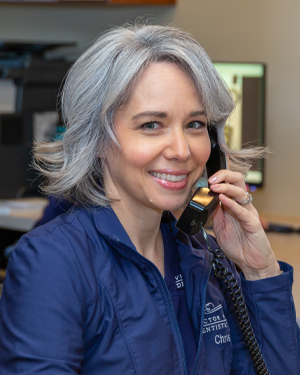 Christa
Christa has been with the practice for 18 years and has over 20 years of experience in the dental field.  She is one of the friendly voices you hear when you call the office.  She and her husband of 23 years have 2 young children.  They love spending time with them and making memories in the beautiful finger lakes region enjoying nature.  She also is an amateur photographer and loves to cook and bake with her children.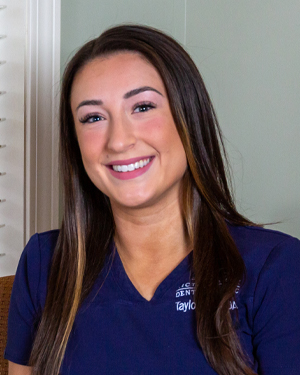 Taylor
Taylor is our lead dental assistant and has been with our practice since October 2017.  She has over 7 years of experience in dentistry. Taylor studied at Monroe Community College where she received her NYS license and obtained her national certification through the Dental Assisting National Board. Taylor loves what she does and excels at taking care of our patients and maintaining clinical organization. When she isn't working Taylor enjoys attending game nights, traveling, and spending time with her loved ones.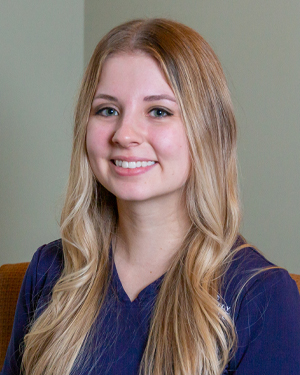 Gabby
Gabby graduated from the dental hygiene program at MCC and has been working as a hygienist in our office since June 2020. Gabby is also proficient as a dental assistant. She is very compassionate and takes great pride in providing excellent care to all of our patients. She loves traveling and spending time with family.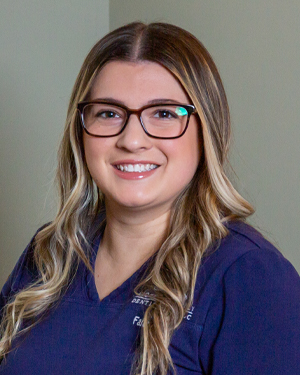 Faith
Faith graduated from SUNY Erie in 2019 with an Associate Degree in Dental Hygiene. She loves providing quality care to her patients and educating them to be the healthiest they can be! She married her husband Jacob in August of 2019 and  are new to the Rochester area. Together they enjoy cooking, traveling, spending time with family and, of course, cheering for the Buffalo Bills!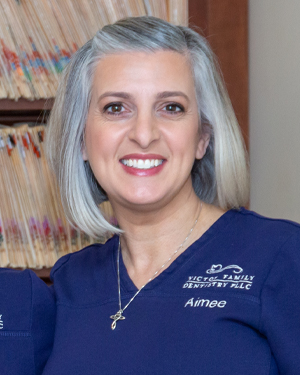 Aimee
Aimee is always available to answer any questions you may have about your dental care, insurance and scheduling concerns. Aimee has over 15 yrs of experience both as a front desk coordinator and dental assistant. She and her husband Steve, have four grown children and are enjoying the "empty nest" years by traveling. Switzerland is first on the bucket list.  When home they can often be found outdoors enjoying New York's four seasons or volunteering in the community.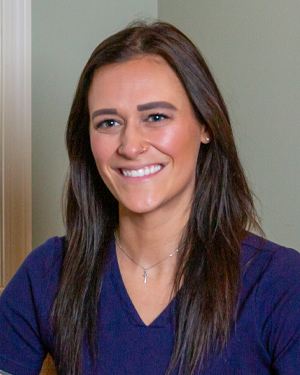 Sherrie
Sherrie came to us in September of 2022 and is the newest member of our family. She attended Monroe Community College and received her certification in Dental Assisting. She played Division 2 soccer at St. Leo University in Tampa Florida, and also played for the Rochester Lady Lancers. She is the youngest of four siblings – Amie, Ryan and Matt.